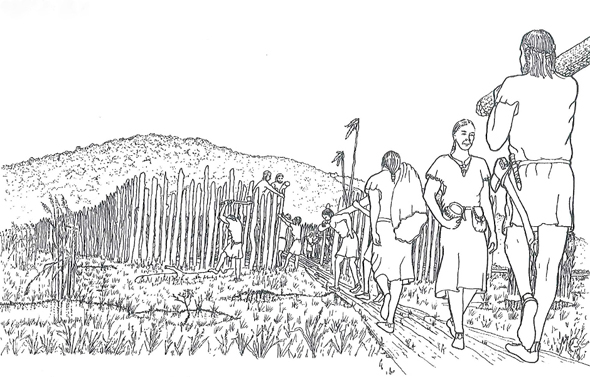 The prehistoric causeway as it enters the wooden platform from the southeast. Illustration: Mats Gilstring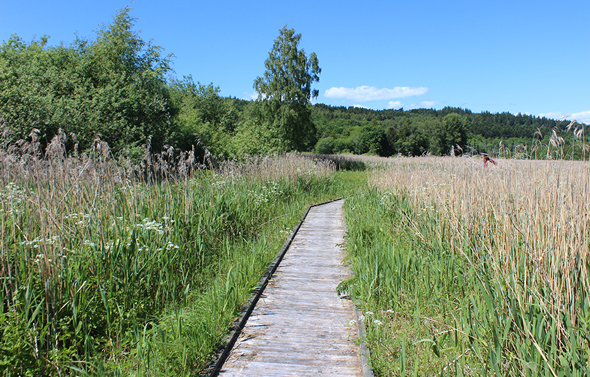 The causeway as it is reconstructed today. Photo: Nathalie Dimc, SHMM
We have now created an adress and an introductory text for what will become a kind of site archive for all those who are interested in conducting research into the Alvastra pile dwelling, a digital platform. The address is:
At the moment there is not so much on this platform but you are invited to follow our work as we post field documentation of all kinds.
Some of the material has already been prepared for distribution via the platform. For example, field drawings from the Eastern Trench which will be prepared for GIS applications have already been digitally photographed and indexed.  Photographs and slides belonging to the field documentation have been scanned.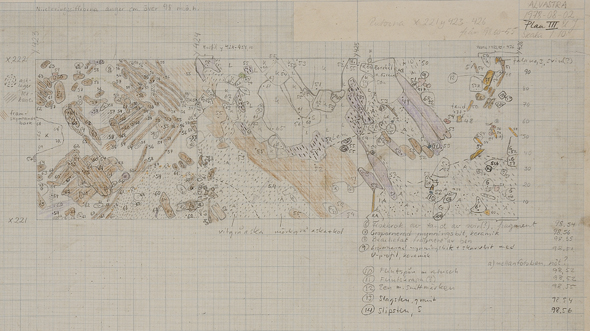 We have also already scanned some of the written field documenation, for example field diaries and excavation report manuscripts,  but this will unfortunately only be accessible for those who master Swedish.
This is the last post for this year. We at the Alvastra Project are now taking a Christmas holiday. We will be back with more information around week 3 next year.