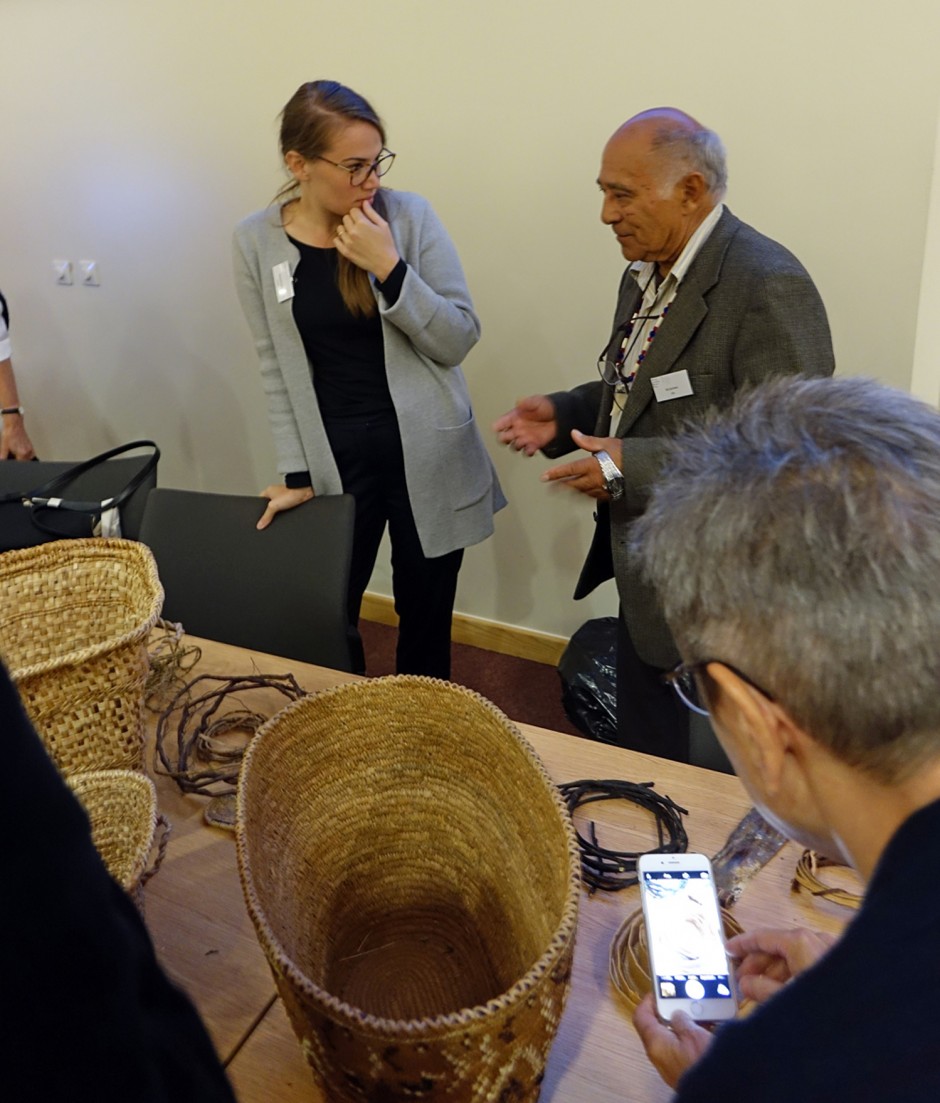 Dale R. Croes, Pacific Northwest Archaeological Services
The Alvastra project has gone international. Just after Midsummer we attended a conference in what one of the participants described as beautiful Bradford, Great Britain. The Wetland Archaeology Research Project (WARP) was celebrating its 30th birthday with a meeting organized by the Department of Archaeological Science at the University of Bradford. WARP is an informal world-wide network of archaeologists and others engaged in wetland archaeology. It was set up in 1986 by John and Bryony Coles who excavated the network of prehistoric trackways in the wetlands of Somerset, the Somerset Levels. The aim of WARP was to encourage the exchange of information and idea, leading to a newletter NewsWARP, from the year 2000 the Journal of Wetland Archaeology and now NewsWARP on the web (http://NewsWARP.info).
The conference in Bradford lasted for three days during which time around 60 papers were presented. The geographical distribution of these papers was great – from North America (USA and Canada) to Australia, New Zealand and Japan, from Sweden and Denmark to Italy and Romania. The lake dwellings around the Alps (Germany, Italy, Switzerland, Austria, France and Slovenia) were well represented with around 20 presentations as was the host country Great Britain with 13 papers. Some areas of the world were notably absent such as the continent of Africa and, for example, Russia with its spectacularly well-preserved wetland sites. We were the only representatives from Sweden.
Our presentation created a great deal of interest even though our finds were far from the most spectacular reported at this conference. We discussed the occurrence of human bones scattered throughout the cultural layer with Niels Bleicher and his team,  excavators of a waterlogged Neolithic site, Parkhaus Opera in the centre of Zurich, Switzerland. We are familiar with this phenomenon in the Alvastra Pile Dwelling but for the Swiss archaeologists it was unusual. We received questions from Alasdair Whittle, one of the evaluators of our project at the Swedish Foundation for Humanities and Social Sciences. He wanted to know how representative Alvastra was for the surrounding area. We discussed the baskets made by Ed Carriere, basket-maker of the Suquamish people (see picture), to replicate finds of 2000 year old baskets from waterlogged sites housed in the University of Washington Burke Museum, Seattle.
The University of Bradford is famous for its department of archaeological science and we talked to a group of PhD students about their isotope studies.